Our Doctors:
Dr. Kathryn Marshall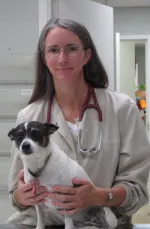 A 1989 graduate of Louisiana State University, Dr. Marshall started her career in Alexandria,VA where she practiced for five years before coming to Greenville in 1994. She has been with Poinsett Animal Hospital full time since 1995. Dr. Marshall is married with two children. The family enjoys travel, their pets, and gardening.
---
Dr. Tom Felder
Though a native of Columbia, SC, Dr. Felder received his undergraduate and veterinary degrees from Oregon State University in 1999. After practicing in Raleigh, NC and then in Columbia, SC, he joined Poinsett Animal Hospital in 2003. Dr. Felder and his family enjoy travelling whenever possible but miss their pets when away.
---
Dr. Katie Haueisen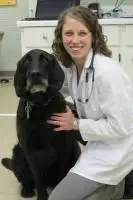 Born and raised in Winston-Salem, NC, Dr. Haueisen decided to move to SC and attend Clemson University for her undergraduate degree. After that, she moved to Raleigh, NC to attend NCSU College of Veterinary Medicine. Her blood stills runs Clemson orange, so she is thrilled to be back in the upstate again. She lives with her husband, Kyle, and their dog, Logan. They enjoy visiting family and exploring the outdoors. If you see Logan around the office, I'm sure he would be happy to show you some of his tricks.

---
Dr. Tiffany Chappell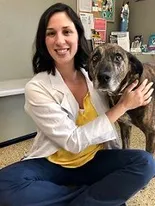 Dr. Chappell received her veterinary degree from the University of Georgia in 2008. She has had the privilege to travel and work in Florida, Oregon, Washington, and North Carolina before moving to Greenville with her family. She spends her free time with her husband, two daughters, Izzy the dog, and Tsunami the cat. We are glad to have Dr. Chappell as our newest addition and she is excited about serving the family of pets at Poinsett!
Dr. Danielle Williams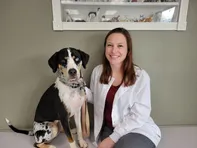 After growing up in Rock Hill, SC, Dr. Williams completed her undergraduate degree from Clemson University. She then graduated from Kansas State University Veterinary School in 2018. She was ecstatic to move back to her home state and has worked at several practices around the state. During free time she enjoys gardening, hiking, and spending time with her family.

---
Our Staff:

One of our strongest assets here at Poinsett Animal Hospital is our skilled and caring staff. This includes the receptionists who cheerfully greet you to the technicians and support staff who work behind the scenes tending to your pet. We are proud to have an experienced, kind, and diverse team, and find great strength in the variety of their opinions and experience.